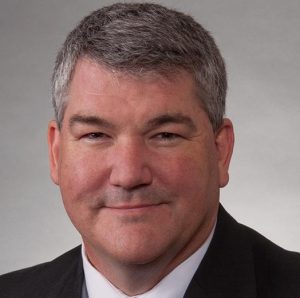 McGowan Institute for Regenerative Medicine affiliated faculty member Kyle Orwig, PhD (pictured), professor in the Department of Obstetrics, Gynecology and Reproductive Sciences in the University of Pittsburgh School of Medicine, has been chosen as the recipient of the Distinguished Researcher Award from the American Society for Reproductive Medicine (ASRM). This award recognizes an ASRM member who has made outstanding contributions to clinical or basic research in reproduction published during the previous 10 years.
He will be recognized for this achievement during the president's gala and opening ceremony of the ASRM 2022 Scientific Congress on Monday, Oct. 24, in Anaheim, California, and present during the 2023 Annual Meeting of the Society for the Study of Reproduction.
Dr. Orwig was recruited to join Magee-Womens Research Institute and the University of Pittsburgh as a tenure track professor in 2003 following his postdoctoral and junior faculty position at the University of Pennsylvania, where he studied stem cells and spermatogenesis, or sperm cell development.
He currently directs the UPMC Fertility Preservation Program and the UPMC Magee Center for Reproduction and Transplantation. His research lab focuses on germ lineage development, stem cells, and fertility and infertility. Located in the Magee-Women Research Institute and Magee-Womens Hospital, the Orwig Lab has received funding from the National Institutes of Health, the Sylvia Bernassoli Fund, the Richard King Mellon Foundation, and others.
Dr. Orwig serves as an ASRM Research Institute Advisory Committee Chair and has had work published more than 100 times in a leading biomedical database.
Congratulations, Dr. Orwig!
Read more…
UPMC Physicians Resources News Release