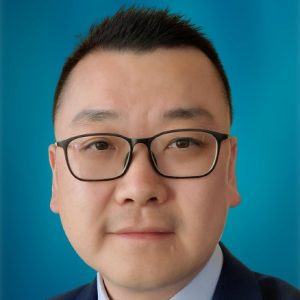 By Cristina D'Imperio
Seungil Kim, PhD, McGowan affiliated faculty and Research Assistant Professor at the University of Pittsburgh, is the recipient of a research grant from the Brain Aneurysm Foundation (BAF).
The BAF is the leading advocacy organization supporting education, research, and policy in the treatment of brain aneurysms. Dr. Kim is one of 17 leading academic researchers chosen from across the U.S. and Canada to receive funding.
The work of this year's awardees includes efforts to develop biomarkers to better predict and develop potential therapeutics for aneurysms, understand the impact of genetics on rupture outcomes, and create new device technology, drug delivery, and robotic approaches to evolve treatment.
"I am thrilled with the quality and relevance of the programs being led by this year's grant recipients," states Christopher Ogilvy, MD, Director of Endovascular and Operative Neurovascular Surgery at the Brain Aneurysm Institute at Beth Israel Deaconess Medical Center, states. "In each case we believe their work will directly support the field and build upon our understanding of why and how aneurysms form, who they are more likely to impact, and how to continuously improve treatment."
Approximately 1 in 50 people in the U.S. experience a brain aneurysm, with more than 30,000 suffering from a rupture annually. Many are misdiagnosed in the emergency room, and federal funding for brain aneurysm research amounts only to around $2 per afflicted person.
Christine Buckley, the BAF's executive director, maintains, "These early grants are key to fostering an ecosystem that brings ideas from academia to the clinic with the goal of transforming patient care and saving lives."
Dr. Kim's grant was awarded at the 17th Annual research Grant Symposium on September 21, 2023, in South Carolina.
Read the press release from the Brain Aneurysm Foundation here.
Read more about Dr. Kim's work here.
Find the story on Neuro News International here.