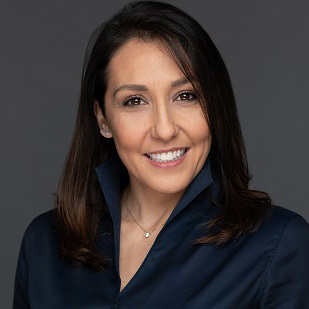 The American Institute for Medical and Biological Engineering (AIMBE) has announced the election of Fabrisia Ambrosio, PhD, MPT, Director of Rehabilitation for UPMC International and an Associate Professor, Physical Medicine & Rehabilitation, University of Pittsburgh, to its College of Fellows. Dr. Ambrosio was nominated, reviewed, and elected by peers and members of the AIMBE College of Fellows for outstanding contributions to the novel field of Regenerative Rehabilitation, integrating applied biophysics and cellular therapeutics to optimize tissue function.
Dr. Ambrosio's research interests reside at the intersection of physiology and physics and have spanned people to particles.
Dr. Ambrosio recognized the potential of applied biophysics to enhance the efficacy of cellular therapeutics and to provide mechanistic insight into regenerative biology, even beyond the skeletal muscle model that was the focus of her laboratory. Inspired by this potential, she led efforts towards formation of a novel fusion field, 'Regenerative Rehabilitation'. She has written many articles on the topic, and in 2011, she served as Founding Course Director for the Symposium on Regenerative Rehabilitation. This Symposium has since become an annual event, supported by an international consortium that comprises 17 institutions across North America, Europe, and Asia, of which she is the Founding Director. Dr. Ambrosio is also the lead Principal Investigator for the NIH-funded Alliance for Regenerative Rehabilitation Research & Training, totaling over $10M in funding. The field of Regenerative Rehabilitation has enjoyed steady growth since its inception and has been the topic of multiple journal special issues and DOD funding initiatives. Moreover, Regenerative Rehabilitation was cited in the NIH Research Plan as an example of "actions that will help meet the strategic goals of the NIH institutes and centers that support rehabilitation research."
Most recently, Dr. Ambrosio has scaled her research to the atomic scale, in which she investigates the contribution of quantum phenomena, such as radical pair reactions, entropy, and entanglement, in dictating stem cell function (i.e., quantum biology). Taken together, Dr. Ambrosio's record serves as a testament to her unwavering commitment to pioneering novel and convergent research paradigms.
A major focus of Dr. Ambrosio's programmatic efforts has been to encourage the participation of under-represented minorities in science and technology training programs.
The College of Fellows is comprised of the top two percent of medical and biological engineers in the country. The most accomplished and distinguished engineering and medical school chairs, research directors, professors, innovators, and successful entrepreneurs comprise the College of Fellows. AIMBE Fellows are regularly recognized for their contributions in teaching, research, and innovation. AIMBE Fellows have been awarded the Nobel Prize, the Presidential Medal of Science and the Presidential Medal of Technology and Innovation, and many also are members of the National Academy of Engineering, National Academy of Medicine, and the National Academy of Sciences.
A formal induction ceremony will be held during AIMBE's 2022 Annual Event on March 25. Dr. Ambrosio will be inducted along with 152 colleagues who make up the AIMBE Fellow Class of 2022.
AIMBE's mission is to recognize excellence in, and advocate for, the fields of medical and biological engineering to advance society. Since 1991, AIMBE's College of Fellows has led the way for technological growth and advancement in the fields of medical and biological engineering. AIMBE Fellows have helped revolutionize medicine and related fields to enhance and extend the lives of people all over the world. They have successfully advocated for public policies that have enabled researchers and business-makers to further the interests of engineers, teachers, scientists, clinical practitioners, and ultimately, patients.
AIMBE Fellows are committed to giving back to the fields of medical and biological engineering through advocacy efforts and public policy initiatives that benefit the scientific community, as well as society at large.
Congratulations, Dr. Ambrosio!
University of Pittsburgh Swanson School of Engineering News Release