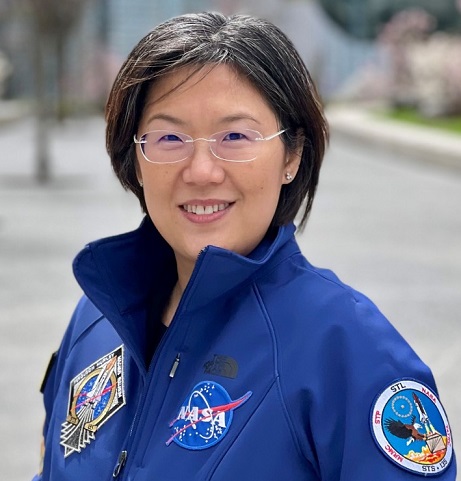 Eva Lai, PhD, made a site visit to the University of Pittsburgh in 2006 when she was building a national research program for regenerative medicine for the U.S. Department of Defense (DoD) to address wounded warriors' injuries. The program was the Armed Forces Institute of Regenerative Medicine (AFIRM) that resulted in over $200 million in research investments. AFIRM, a multi-institutional, interdisciplinary network working to develop advanced treatment options for our severely wounded servicemen and women, is ongoing. McGowan Institute for Regenerative Medicine Director William Wagner, PhD, is its Chief Science Officer in the collaborative AFIRM effort of the Wake Forest Institute of Regenerative Medicine and the McGowan Institute.
Dr. Lai joined the University of Pittsburgh Swanson School of Engineering in February 2022 as its Director for Partnerships and Innovations with an additional appointment as visiting research professor of mechanical engineering and materials science. She will lead large-scale research at Pitt Engineering and build on her leadership at the DoD and NASA. Her Pitt portfolio will include national security research, industry partnerships, and furthering Pittsburgh's role as a tech leader. In her new role at the Swanson School, Dr. Lai will begin by collaborating with Heng Ban, PhD, Richard K. Mellon Professor and associate dean for strategic initiatives, on managing and expanding research projects of importance to national security that are funded by the DoD.
"There is so much promise at the University of Pittsburgh," said Dr. Lai. "There are a lot of innovations, talented researchers, and leaders. I can't wait to learn more about the University's capabilities and bring people together to tackle the hard problems that society needs solutions for."
"The Army needs major university teams with multidisciplinary expertise and tools to help advance fundamental science and engineering in certain applications," said Dr. Ban, citing a project titled "Enhancing Soldier Protection Against Evolving Threats" that he's leading with funding from the Army Research Lab. His team, which is developing materials and designs for modern helmets and armors as well as understanding injury mechanisms, includes experts in biology, materials, mechanics, and health sciences from several Pitt schools as well as three other universities.
"Collaboration is key," Dr. Lai said, noting that Pitt's Center for Military Medicine Research, directed by McGowan Institute affiliated faculty member Ron Poropatich, MD, is a key partner for the Swanson School's DoD projects.
Welcome, Dr. Lai!
Illustration:  University of Pittsburgh Swanson School of Engineering.
Read more…
University of Pittsburgh Swanson School of Engineering News Release