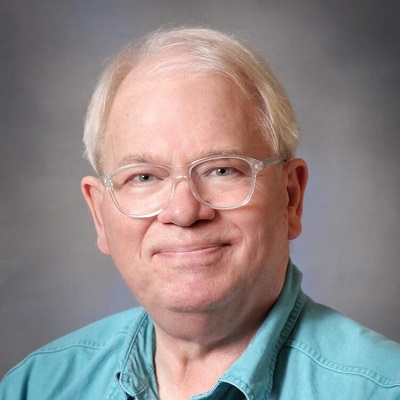 The Scientific Achievement Award sponsored by Thermo Fisher Scientific Inc. and awarded by Life Sciences PA recognizes a scientist in the Pennsylvania life sciences community who has demonstrated outstanding achievement by advancing scientific knowledge, innovation, and/or patient care in their lifetime. McGowan Institute for Regenerative Medicine affiliated faculty member Ernest Manders, MD, Professor of Plastic Surgery (Emeritus), Department of Plastic Surgery, University of Pittsburgh, received this year's award.
With a career that has spanned over 40 years, Dr. Manders pioneered numerous technologies within the field of medical devices. His differential breast expander has been the basis of soft tissue expansion for breasts for over 30 years. The differential breast expander design revolutionized breast reconstruction with expanders, creating an expansion following mastectomy that better mimicked the shape of the breast.  This innovation is still the basis of soft tissue expander designs used today.
His innovations around the sterilization and preservation of tissues are the basis of Promethean LifeSciences, Inc., a Pittsburgh-based biotechnology company founded by Dr. Manders.  Products based on his inventions have been used on millions of patients around the world.
Congratulations, Dr. Manders!
Read more…