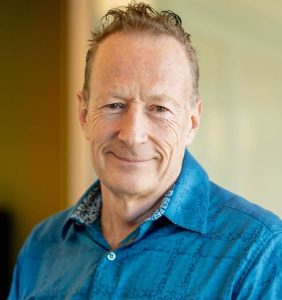 The Carnegie Science Center (CSC) in Pittsburgh established in 1997 the Carnegie Science Awards. These awards have honored the accomplishments of more than 600 scientists, technologists, educators, business leaders, and organizations who are making a difference in Pittsburgh and beyond. Winners are chosen by a committee of peers — both past awardees and industry leaders — who selected the most deserving innovators whose contributions have led to significant economic or societal benefit in western Pennsylvania.
On October 13, 2022, the CSC during their first-ever Geek Out Gala will present to McGowan Institute for Regenerative Medicine faculty member Eric Lagasse, PharmD, PhD (pictured), its 2022 Innovation Award. This award seeks to recognize an individual or team whose breakthrough approach to creatively solving a problem has had a positive impact on the community leading to significant business, economic, or societal benefit for the region.
Dr. Lagasse, an Associate Professor in the Department of Pathology, University of Pittsburgh, a member of Pitt's Clinical and Translational Institute, and the Director of the Cancer Stem Cell Center at the McGowan Institute, has demonstrated that mini-livers can be created in vivo by injecting liver cells into lymph nodes. This discovery provides an alternative to liver transplantation for patients with liver failure. The discovery has reinforced that Pittsburgh is the capital for organ transplantation and organ engineering and offers the prospects to save many lives.
In Dr. Lagasse's laboratory, research is focused primarily on stem cell biology and cell-based therapy for a variety of diseases including cancer. Dr. Lagasse's continued research interests include cell therapy for liver diseases and organogenesis and tissue bioengineering. Dr. Lagasse is also co-founder of LyGenesis, an organ regeneration company enabling a patient's own lymph nodes to be used as bioreactors to regrow functioning ectopic organs.
LyGenesis uses the lymph node's evolutionary function – to serve as an efficient and rapid bioreactor for T-cells to help fight infection – to help vascularize allogenic cell therapies, a key barrier to the successful clinical application of many other cell therapies. Using donated but not transplanted organs, the therapies upend the current supply-demand disparity, enabling one donated organ to serve as the cell source to treat multiple patients. Moreover, the use of an endoscopic ultrasound to engraft our cell therapies into lymph nodes significantly decreases the costs and associated medical risks of the procedure relative to receiving a full organ transplant.
Dr. Lagasse, a world leader ectopic transplantation research, discovered that hepatocytes (liver cells) transplanted into lymph nodes would not just survive, but thrive, organize, and begin to function as miniature ectopic livers, exerting life-saving effects in otherwise fatal small and large animal models of end stage liver disease. The initial proof of concept studies in mice demonstrated the ability to develop functional, life-saving ectopic liver tissue in the lymph nodes in animals with fumarylacetoacetate hydrolase-deficiency (Fah-/-), a well-accepted model of hereditary tyrosinemia type 1. These initial findings helped to elucidate the biological principles guiding in vivo organogenesis within the lymph nodes using both autologous and allogeneic cell sources.
The CSC delights, educates, and inspires through interactive experiences in science and technology. The CSC is western Pennsylvania's largest provider of informal science learning opportunities, annually serving some 700,000 children and adults who visit in person or participate in outreach programs.
Congratulations, Dr. Lagasse!
Illustration: LyGenesis.
Read more