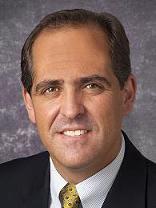 As reported by Jensen Toussaint for AL DÍA News, the second annual AL DÍA Top Doctors Forum held in January 2020 in the Lincoln Memorial at the Union League of Philadelphia, shed a light on some of the significant leaders who exist within the Latino community. McGowan Institute for Regenerative Medicine affiliated faculty member Christian Bermudez, MD, the Director of Thoracic Transplantation at the University of Pennsylvania, an Associate Professor of Surgery at the University of Pennsylvania School of Medicine, and the Surgical Director of Lung Transplantation and ECMO at the Hospital of the University of Pennsylvania, is an AL DÍA Top Doctors.
"We are truly united in setting an example for our Latino community — an example of resilience, of perseverance and dedication," said Johanna Vidal-Phelan, MD, senior medical director of pediatrics at UPMC.
When the annual Top Doctors event first took shape in 2019, it was done with a clear objective in mind.
"We felt the need to showcase the incredible talent and accomplishments of physicians of Hispanic, Latino origin who are practicing in this country, and particularly in the area," said Daniel Schidlow, MD, board chair.
With this objective in place, AL DÍA honored four outstanding Latino medical professionals in the region — Christian Bermudez, MD, Carmen Guerra, MD, Victor Navarro, MD, and Natalia Ortiz-Torrent, MD — who exemplified the talent and accomplished professionalism that exist within their respective fields in medicine.
As each honoree accepted their award, they not only expressed great gratitude for the honor, but also made sure to express the importance of helping shape the next generation of Latino medical professionals.
"You represent the hope of our future," Dr. Guerra said, referring to the medical students who were in the room.
It was a message also shared by Dr. Bermudez, who noted that there are a lot of Latin American doctors currently in the field, and the outlook can continue to look bright if the responsibility is taken to mentor the next generation of medical professionals.
"We are here to contribute, and we need to work hard to make it happen, and that takes a lot of dedication," said Dr. Bermudez.
As we look at the future of the medical profession and the Latino community as a whole, it really starts with the current generation of professionals — those who have been in their field of work for decades and have a world of knowledge to pass on to others.
These honorees are four of many physicians who represent the evolution of the medical and healthcare industry in the region and beyond.
Congratulations, Dr. Bermudez!
Read more…