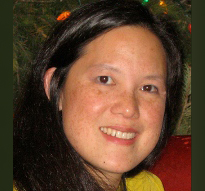 McGowan Institute for Regenerative Medicine affiliated faculty member Charleen Chu, MD, PhD, professor of pathology and the A. Julio Martinez Endowed Chair in Neuropathology, received the 2020 Robbins Distinguished Educator Award from the American Society for Investigative Pathology (ASIP). The award recognizes individuals whose exemplary contributions to education in pathology have demonstrated a manifest impact at a national and international level.
Dr. Chu's research focuses on mechanisms of neurodegeneration and neuroprotection in Parkinson's Disease (PD) and related neurodegenerative diseases. A major focus is delineating why adaptive cellular mechanisms fail to protect neurons, with emphasis on mitochondrial dysfunction, alterations in kinase signaling and autophagy. Molecular and biochemical studies in cell culture and mouse models are integrated with studies of diseased human brain tissues. She and her team are particularly interested in potentially reversible mechanisms by which mutations in PD-linked genes affect dendritic extension/retraction and synaptic dysfunction.
Her work has been recognized with other honors, including the Carnegie Science Emerging Female Scientist Award, election to the American Society for Clinical Investigation Honor Society, and the ASIP Outstanding Investigator Award.
Congratulations, Dr. Chu!
Read more…