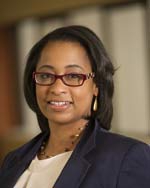 McGowan Institute for Regenerative Medicine affiliated faculty member Cecelia Yates, PhD, Associate Professor, Department of Health Promotion & Development, School of Nursing, University of Pittsburgh, with a secondary appointment in the Department of Pathology, School of Medicine, has been awarded $250,000 and support to accelerate her research through an ongoing partnership between global biotechnology leader CSL Behring and the University City Science Center.
CSL Behring awarded Dr. Yates the funding and an opportunity to work alongside the plasma-based biotech's own experts in an effort to help transform her ideas into groundbreaking therapies to improve patients' health.  Her project focuses on the use of FibroKine™ biomimetic peptides as potential targeted therapeutic treatment of pulmonary fibrosis.
Fibrotic diseases constitute a significant health problem in the US with the ability to impact any organ that is scarred from chronic disease, including the heart, lung, liver, arteries, and skin. In some cases, progressive and life-threatening diseases follow, but effective therapies don't yet exist. In response, Dr. Yates has developed FibroKine™, a chemokine-based class of biomimetic peptides that are potential therapeutic agents for the targeted treatment of tissue fibrosis. Support from CSL Behring will allow the Yates group to test FibroKine™ peptide ability to effectively treat and halt the progression of pulmonary fibrosis.
"Congratulations Drs. Yates … on being [one of] the first recipients of the CSL Behring-Science Center Research Acceleration Initiative," said Bill Mezzanotte, MD, Executive Vice President, Head of Research and Development for CSL Behring. "This initiative is another example of the strength of our partnership with the Philadelphia-based University City Science Center as we look in our 'backyard' for innovative scientific advancements that have the potential to help rare disease patients lead full lives. Our growing R&D organization looks forward to working with Dr. Yates … in the years ahead to advance … [her] scientific research."
Congratulations, Dr. Yates!
Read more…