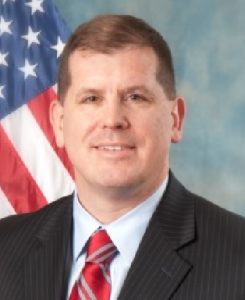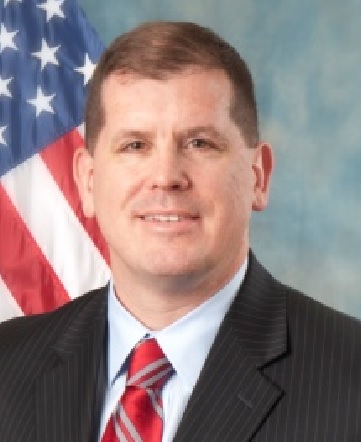 The military experience of McGowan Institute for Regenerative Medicine affiliated faculty member Bradley Nindl, PhD— as a researcher, active duty member, and new commander of a U.S. Army Reserve unit — has enhanced and broadened his work at the University of Pittsburgh.
Dr. Nindl is the director of the Neuromuscular Research Laboratory, the applied research facility of the Department of Sports Medicine and Nutrition within the School of Health and Rehabilitation Sciences, which also includes the Warrior Human Performance Research Center. It's a post he's held since 2015 and a continuation of his 25-plus years' work in the U.S. Army on human performance optimization and injury prevention. His current research at Pitt not only focuses on the cognitive and physical performance of members of the military, but also reaches into the impact of space travel on astronauts in a NASA-funded study.
Additionally, in August 2017, he assumed command of the U.S. Army Reserve Southeast Medical Area Readiness Support Group in Nashville, Tennessee, traveling several times a year for his duties. The group has 2,000 soldiers and provides support, command, and control for 24 direct reporting units that include medical backfill battalions, medical support units, troop medical clinics, and veterinary and blood detachments throughout the southeastern U.S.  Dr. Nindl's knowledge of the military has benefited the Neuromuscular Research Laboratory, which partners with the U.S. Special Operations Command and Marine Corps to study military elite and their unique performance optimization and injury mitigation needs.
"The work of the lab has always been about optimizing performance and preventing injury, and we will continue to do that," said Dr. Nindl, who is also a professor in the Department of Sports Medicine and Nutrition. "But now we're moving forward with exciting research that will impact the conventional military population in addition to the Special Forces."
Dr. Nindl has been collaborating with Shawn Flanagan, PhD, and Chris Connaboy, PhD, assistant professors in Pitt's Department of Sports Medicine and Nutrition, to study cognitive resilience in military service members. They will be performing some testing at the U.S. Army Reserve unit in Moon Township, Pennsylvania.
The research is testing novel and established measurements of neurocognitive and physical performance during military tasks including marksmanship, adaptive decision making, and spatial navigation.
The trio is also assisting in the NASA-funded astronaut health study led by the University of Pennsylvania, which is examining space travel's effects on the human body, including behavioral health and performance, cardiovascular alterations, and radiation effects.
Dr. Nindl's interest in how to maximize physical performance started early — on the court and on the field.
A high school athlete and self-proclaimed "gym rat," Dr. Nindl played basketball, baseball, and soccer. He also played basketball while studying biology at Clarkson University.
He went on to receive his Bachelor of Science degree in biology from Clarkson in 1989, a Master of Science in physiology of exercise from Springfield College in 1993, his PhD in physiology from Pennsylvania State University in 1999, and a Master of Strategic Studies from the U.S. Army War College in 2012.
While studying for his master's at Springfield, he attended a class trip to the Army Research Institute of Environmental Medicine, a laboratory of the U.S. Department of Defense based in Natick, Massachusetts, that studies physiology performance in soldiers.
"It just so happened they were recruiting people to enlist in the Army to be research assistants," Dr. Nindl said. "I thought that was the ideal opportunity to learn the research process and be mentored by top people in the field."
After being accepted in 1991, he served as a government scientist focusing on human performance optimization and injury prevention. He also studied biomarkers with a focus on adaptations of the neuromuscular and endocrine systems to exercise and military operational stress.
However, being a researcher didn't exempt Dr. Nindl from being deployed for active duty to Mosul, Iraq, in 2004-05. While there, Dr.Nindl was the executive officer for a Military Transition Team with the 98th Training Division, a group of about 15 soldiers embedded with an Iraqi army unit.
"Our mission was to train Iraqi soldiers and go on operational missions," Dr. Nindl said. "One of the first things we did in Mosul was to control the battlespace we were operating in and set up polling places for people to go to vote."
He was awarded a Bronze Star and the Combat Action Badge.
Dr. Nindl said he credits a supportive faculty and family for his ability to handle his research and his service to his country.
"I couldn't balance everything I'm doing here without the support of my family and my leadership here," he said. "It's always a challenge to balance my civilian, military, and family careers. The key to the balancing act I have been doing since 2002 is that I have an incredibly supportive wife and have always had supportive bosses and leaders who appreciated the importance of military service. My department chair, Kevin Conley, PhD, is a supportive chair, great leader, and allows flexibility to allow me to balance my military service."
Read more…