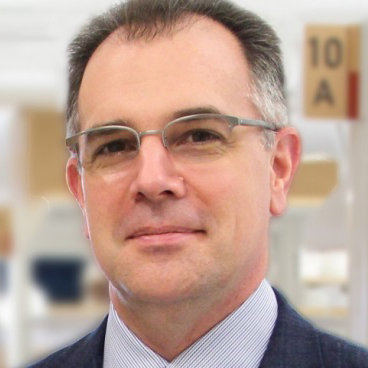 The leaders driving advances in medicine, technology, and policy in Pennsylvania populating this year's Health Care Power 100 list are earning their reputation as the Meds part of the state's enviable Eds and Meds nickname. They do so by confronting challenges such as COVID, opioid epidemic, families and children at risk, and senior care while also preparing the state, their institutions, and the public for a better, more health-secure future. This list, written by Hilary Danailova for City and State Pennsylvania magazine, recognizes the public officials, health care executives, innovators, academics, advocates, and activists – and their roles in taking care of us.
McGowan Institute for Regenerative Medicine faculty member Bernard Costello, MD, DMD (pictured), was named a member of the 2022 Health Care Power 100. As the University of Pittsburgh School of Dental Medicine celebrates 125 years, Dr. Costello, an oral and maxillofacial surgeon, is keeping the school in the vanguard. His name is on two novel guideposts for responsible pain management, a critical part of America's opioid crisis: the Costello Pain Care Pledge, a practitioner's commitment, and the Costello Guidelines for Prescribing Pain Medications, a cornerstone of the school's stance against opioids. Under Dr. Costello's direction, Pitt Dental Medicine is known for its research into craniofacial disorders and regeneration.
Dr. Costello serves as the Dean of the University of Pittsburgh School of Dental Medicine. He also is a Professor of Oral and Maxillofacial Surgery at the University of Pittsburgh School of Dental Medicine. Dr. Costello is Chief of Pediatric Oral and Maxillofacial Surgery at the UPMC Children's Hospital of Pittsburgh, and a surgeon with the Cleft and Craniofacial Center.  He is Co-Director of the Dentofacial Interdisciplinary Team, and the Director of the Pediatric Craniomaxillofacial Surgery Fellowship Program at the School of Dental Medicine.
Congratulations, Dr. Costello!
Read more…