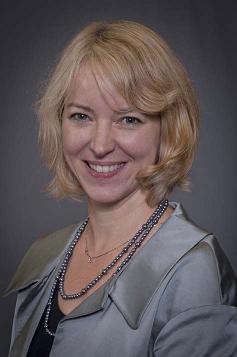 McGowan Institute for Regenerative Medicine affiliated faculty member Anne Robertson, PhD, Professor in the Department of Mechanical Engineering and Materials Science, will be the inaugural Associate Dean of Faculty Development in the Swanson School of Engineering (SSOE) at the University of Pittsburgh, a role that complements her efforts in the Center for Faculty Excellence, which she established and directs.
The Center aids in the development of junior faculty within the SSOE. This has assisted the promotions of numerous junior faculty members and is a strong selling point for attracting new faculty hires. Her new role allows her to expand her focus to include Associate Professors and Appointment Stream faculty.
The Center has already seen much success via team faculty mentoring, peer-to-peer mentoring, and professional-development workshops. Each junior faculty participating in the mentorship program is assigned a 4-5 senior faculty mentoring team. To date, there have been over 135 mentoring meetings with approximately 90 mentors drawn from across the SSOE, School of Medicine, Dieter School of Arts and Sciences, and a number of departments at Carnegie Mellon University.  So far, 19 junior faculty have completed the mentorship program, and all have been awarded tenure.  Another 26 faculty are currently in the program. This is 100% participation in a completely voluntary program.
Read more…
University of Pittsburgh Swanson School of Engineering News Release