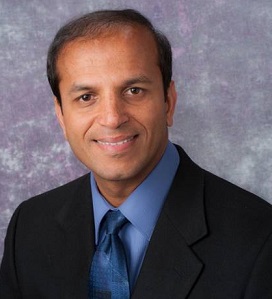 As Next Pittsburgh approached its fifth anniversary covering the people and places moving Pittsburgh forward, this milestone got them thinking: What will the next five years look like?  Who are the people who will be breaking new ground, driving positive progress and innovating to build a better and brighter Pittsburgh for all of us?
Next Pittsburgh turned to its very committed audience of readers and asked: Who will lead change and keep improving this city in the next five years? Who are 25 essential people Pittsburgh cannot live without?
One of the 25 people selected this year includes McGowan Institute for Regenerative Medicine affiliated faculty member Abhinav Humar, MD, Chief, Division of Abdominal Transplantation Surgery, UPMC; Clinical Director, Thomas E. Starzl Transplantation Institute; Thomas E. Starzl Professor in Transplantation Surgery, and here's why:
"If Pittsburgh is known for something, it's known for transplant," wrote one nominator about the history that has led to Dr. Humar's work. "A pioneer in the development and refinement of new transplant procedures, Dr. Abhi Humar leads a team committed to reducing waiting list deaths through robust living-donor kidney and living-donor liver transplant programs, as well as other innovative methods to expand the donor pool. His team also partners with the University of Pittsburgh to advance basic science and clinically applied research, as well as to support the teaching and training of transplant specialists worldwide. Dr. Humar is respected by his peers and beloved by his patients. As the leader of our transplant program for more than a decade, he continues to push the limits of transplantation the same way Dr. Starzl did."
Congratulations, Dr. Humar!
Read more…