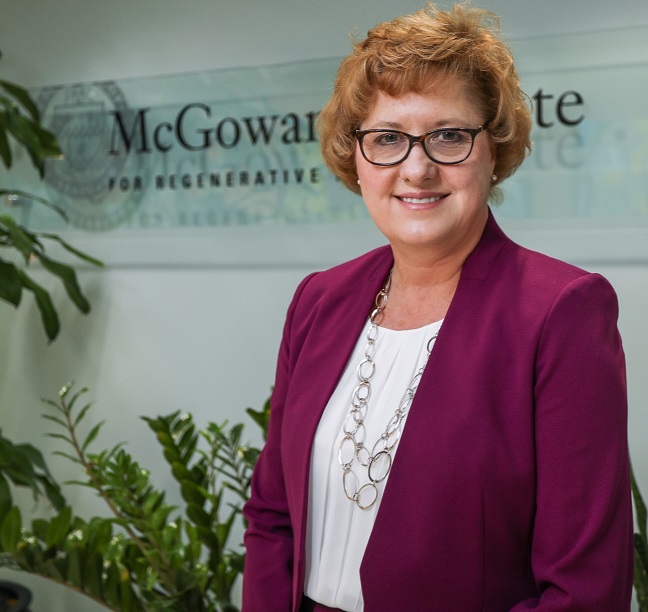 The Pittsburgh Business Times (PBT) has announced the recipients of their 2020 CFO of the Year Awards, and Darleen Noah, Director of Fiscal Operations for the McGowan Institute of Regenerative Medicine and the University of Pittsburgh's Department of Plastic Surgery, is a recipient of a PBT CFO Award.  These awards honor financial professionals in western Pennsylvania for outstanding performance as corporate financial stewards.
Under Ms. Noah's leadership, all of the grant management (pre- and post-award) takes place, as well as purchasing, procurement, payroll, and the coordination of McGowan Institute occupied space management needs with the University's property management office. Ms. Noah is widely recognized as superb fiscal executive who is effective and efficient in managing a complex set of administrative and fiscal operations. She leads a team of six specialists who manage a portfolio of approximately 225 research grants and contracts with an annual operating budget of ~$15 million.  Ms. Noah is an excellent leader who has successfully applied her technical (fiscal) and interpersonal skills to manage the fiscal and business management aspects of a multifaceted research program. Her ability to respond to multiple actions with short notice has earned her the praise of internationally recognized researchers. She is highly respected by her peers and her customers.
The program accepts nominations for CFOs or equivalent positions in the western Pennsylvania region. Companies do not have to be headquartered in the region, but CFO nominees must have an office in the region.  Honorees are chosen by a panel of judges and the Pittsburgh Business Times editorial staff. Winners will be honored at a virtual ceremony on November 19, 2020, and in a special supplement that will be inserted in the Pittsburgh Business Times.
Congratulations, Darleen!
Read more…