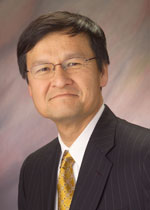 Guidelines on lipid-lowering treatment for primary prevention of cardiovascular disease (CVD) are provided by the American College of Cardiology/American Heart Association (ACC/AHA) and the European Society of Cardiology (ESC). The recommendations for lipid-lowering treatment initiation from both guidelines are based on evidence from randomized clinical trials (RCTs) demonstrating the efficacy of statins for primary prevention of CVD. The trial evidence was translated by recommending initiation of treatment for adults with a predicted 10-year risk for CVD exceeding a given threshold.  However, global-risk algorithms were never used as an enrollment criterion for RCTs. Therefore, it has been argued that risk-based allocation of statins does not fully reflect the existing evidence. The degree of overlap and discrepancy between U.S. and European guidelines in light of available trial evidence remains unclear.  The Netherlands and U.S. authors from a recent paper published in JAMA Cardiology, aimed to compare recommendations from the latest ACC/AHA and ESC prevention guidelines with the evidence from 10 major primary prevention RCTs for statins.
Asked for comment on this study, McGowan Institute for Regenerative Medicine affiliated faculty member Joon Sup Lee, MD, Associate Professor of Medicine at the University of Pittsburgh, Division Chief of Cardiology, and Co-Director Heart and Vascular Institute at the University of Pittsburgh School of Medicine, who was not involved in the work, told Reuters Health by email, "The risk/benefit ratio of primary prevention of cardiovascular disease remains one of the most controversial and difficult areas. The study includes patients as young as 45 years old. Thus, we are talking about exposing a population to a lifelong, daily dose of a medication (which may be 40+ years here) to prevent a disease in a minority of those patients. The cumulative risk for even a relatively safe medication like statins, which have a long and admirable track record, is nontrivial."
He added, "We are forced to extrapolate a long-term decision based on shorter term studies and evidence. Statins have been available for 30 years and even the best studies follow patients mostly for 5 to 10 years."
"The paper adds important evidence to this difficult question, but is by no means definitive. In many ways, the identification of 23.6% who are likely not to benefit from statin therapy may be more important than identifying those who do qualify," Dr. Lee continued. "It's reasonable to conclude that the patients who qualify by multiple guidelines/studies are more likely to benefit than those whose profile fall into a conflicting recommendation depending on which guideline/study is applied. For the patients in this gray area, the decision remains very personalized."
Illustration:  UPMC.
Read more…
Abstract (Comparison of ACC/AHA and ESC guideline recommendations following trial evidence for statin use in primary prevention of cardiovascular disease–results from the population-based rotterdam study.  Jelena Pavlović, MD, MSc; Philip Greenland, MD; Jaap W. Deckers, MD, PhD, FESC; Jasper J. Brugts, MD, PhD, FESC; Maryam Kavousi, MD, PhD, FESC; Klodian Dhana, MD, DSc; M. Arfan Ikram, MD, PhD; Albert Hofman, MD, PhD; Bruno H. Stricker, MMed, PhD; Oscar H. Franco, MD, PhD, FESC, FFPH; Maarten J. G. Leening, MD, PhD.  JAMA Cardiology; online 07/06/16.)