The Clinical and Translational Science Institute (CTSI) sponsored the 4th Pitt Innovation Challenge. This year's challenge was focused on bold solutions in health. CTSI aims to move health-related research projects along the translational spectrum, not just to commercialization. Ideas and solutions did not need to be products ready for commercialization—basic science projects were encouraged to apply.  In addition, the program encouraged new connections within the academic community, and among universities and community organizations, to foster an ecosystem of innovation.
The following teams, including McGowan Institute for Regenerative Medicine affiliated faculty members and their trainees, were winners in this year's competition:
Winners of $100,000 (each):
Team:  Juan Diego Naranjo, Lindsey Saldin, and Stephen Badylak, DVM, PhD, MD
Description: Minimally invasive treatment for Barrett´s Esophagus causing disease regression and mitigation of cancer risk.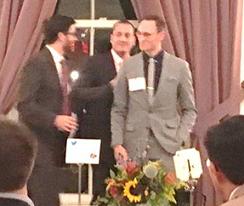 NeuroGel
Team: Bryan Brown, PhD and Paul Gardner, MD
Description: For those seeking better ways to treat and recover from nerve injuries, NeuroGel is an injectable solution that provides a simple and effective method for enhancing nerve reconstruction.
Winner of $25,000: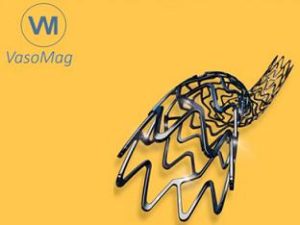 VasoMag
Team:  Jingyao Wu and Prashant Kumta, PhD
Description: VasoMag is a novel engineered biodegradable metallic vascular stent technology that provides superior mechanical support to open the narrowed vessels and maintain the needed patency while safely degrading in 6-12 months.
Videos of the award-winning technologies are available at www.pinch.pitt.edu
Congratulations to all!