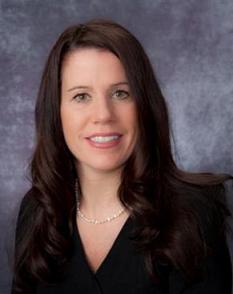 UPMC Mercy is Western Pennsylvania's only hospital with a comprehensive Burn Center and Level I Regional Resource Trauma Center under one roof.  In 1967, UPMC Mercy became the first burn center in Pennsylvania and the 14th in the United States. UPMC Mercy has more than 54 years of excellence in burn care.
UPMC Mercy's Burn Center, which is directed by McGowan Institute for Regenerative Medicine affiliated faculty member Jenny Ziembicki, MD (pictured), Department of Surgery, Division of Trauma and Burns, embraces a cutting edge, multidisciplinary approach that brings together experts in plastic surgery, wound care, rehabilitation, and emotional support to assist burn patients and their families. These highly specialized services focus on the delivery of expert medical care and the development of therapeutic plans designed to reunite patients with their families, allowing them to heal at home. These include:
State-of-the-art wound care therapies.
The region's first outpatient services program — open 365 days a year — which enables burn patients to return to the hospital for daily hydrotherapy, dressing changes, and physical and occupational therapies.
The Enchanted Forest, a specially designed resource for pediatric burn patients, staffed by a certified child life specialist.
It was because of the emotional support she received through art therapy that inspired a 12-year-old girl who suffered burns during a house fire when she was 5 years old to give back to UPMC Mercy's Burn Center. She told her story to Pittsburgh CBS News affiliate KDKA.
Meira Loring just celebrated her bat mitzvah, and one of her projects was collecting art supplies for patients at the UPMC Mercy Burn Center.  The center is where she received care and healing that went beyond just medical attention.  The hospital has a robust art therapy program that Ms. Loring loved when she was a patient there for two months.
"It was mostly to give back to the hospital because of all they've done for me and my family," Ms. Loring said.
Her mom, Leah Ackner, said, "The child life specialists helped out tremendously, both through art therapy and just talking us through what would happen. So, it was important for us to come back."
The family visits UPMC Mercy regularly to show their gratitude. Dr. Ziembicki talked about how important compassion and creativity can be in someone's recovery.
"This is a great example of a former patient being able to overcome so much injury and help others in similar situations," Dr. Ziembicki said.
As a comprehensive ABA (American Burn Association)-verified Burn Center, UPMC Mercy is nationally recognized as a leader in providing outstanding, quality care to individuals of all ages with severe burn injuries. This designation means that the compassionate, high quality of care given patients meets the rigorous standards established by the American Burn Association and American College of Surgeons. We are among only 68 ABA-verified burn centers nationwide.
Read more…