Rehabilitative and Regenerative Medicine for Minority Health and Health Disparities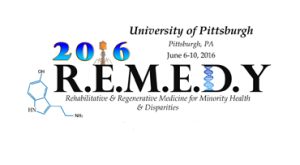 The University of Pittsburgh and Magee-Womens Research Institute is hosting the NIH-sponsored Rehabilitative and Regenerative Medicine for Minority Health and Health Disparities Advanced Training Course from June 6-10, 2016.
The purpose of this NICHD Continuing Education Training Program is to provide comprehensive and sophisticated training and state-of-the-art methods on bioengineering, cellular, molecular and genetic approaches for advancing the fields of Rehabilitative and Regenerative Medicine.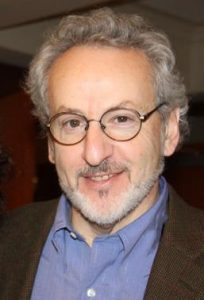 Program organizers include Drs. Gerald Schatten, Fabrisia Ambrosio, and Michael Boninger. Researchers and clinicians from around the country have been selected to present during this week-long course, including Pioneer Award Lecturer, Dr. Donald Ingber (pictured left) from the Wyss Institute for Biologically Inspired Engineering at Harvard University.
This dynamic training course provides a series of daily lecturers on emerging concepts, followed by extended discussion, laboratory research, technologically intense workshops and informal seminars over a week-long period.
The primary aim is to educate and update rehabilitation and regeneration researchers on the implications of stem cells and tissue engineering for mechanistic discoveries and on designing improved strategies for rehabilitation discoveries, especially in the CNS and skeletal-muscular systems. This course provides an innovative educational opportunity to motivate biomedical trainees to pursue scientific careers in rehabilitation and regenerative research research.
The target audience is graduate students, postdoctoral fellows, and young faculty eager to learn about the newest findings and controversies. We intend to give participants knowledge of laboratory techniques, career mentoring and the ethical-legal-societal impact of rehabilitative and regenerative research to greatly enhance their successful entry into this field or to strengthen their knowledge in this field. Stipends are available, and space is limited, so register now!
For more information, see the attached flyer, or contact pdc@mwri.magee.edu or call 412-641-2400.
Visit the course website: www.AR3T.pitt.edu/atc
Dr. Ingber photo credit: Wyss Institute at Harvard University