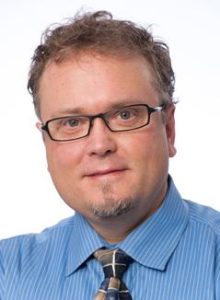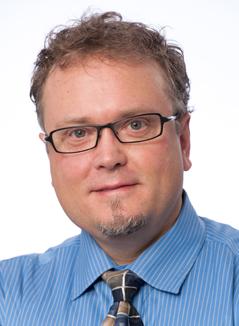 Michael Wells, Pitt alumnus and successful biotech investor, noted that 2022 marked the 12th year of the competition that he has funded to help accelerate the commercial translation of innovations emerging from University of Pittsburgh labs. In that time, participating teams went on to form 20 spinout companies and have raised $48 million in investment.
This year, EndoDX was named the second-place winners in the 2022 Michael Wells Competition. The team won $15,000. Team members include:
Student: Isabelle Chickanosky, PhD candidate in the Vorp Lab, Department of Bioengineering
Faculty: Timothy Chung, PhD, Research Assistant Professor in the Vorp Lab, Department of Bioengineering;
Nicole Donnellan, MD, Associate Professor, Department of Obstetrics, Gynecology and Reproductive Sciences; and
David Vorp, PhD (pictured), Associate Dean for Research, Swanson School of Engineering, University of Pittsburgh, the John A. Swanson Professor of Bioengineering, with secondary appointments in the Departments of Cardiothoracic Surgery, Surgery, and the Clinical & Translational Sciences Institute at the University of Pittsburgh, the Co-Director of the Center for Medical Innovation, the Director of the Vascular Bioengineering Laboratory, and an affiliated faculty member of the McGowan Institute for Regenerative Medicine.
Endometriosis is a gynecological disease affecting 10% of women (~200 million) worldwide. These patients often live with chronic pelvic pain (80%) and infertility (50%) but can only seek out diagnosis of this disease via an exploratory surgical laparoscopic procedure. This surgery costs more than $12,000 per procedure, with 60% ending in no endometriosis diagnosis. Prior to the surgery, clinicians who provide these procedures often provide blood tests, ultrasound imaging, or magnetic resonance imaging to identify the presence of this disease, contributing to the average 7-year delay in diagnosis. EndoDx is a machine learning tool to identify risk, presence, and stage of endometriosis in patients non-invasively.
Congratulations, all!
Read more…