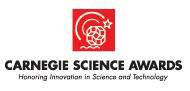 The Carnegie Science Center established the Carnegie Science Awards program in 1997 to recognize and promote outstanding science and technology achievements in western Pennsylvania.
The Carnegie Science Awards have honored the accomplishments of more than 600 individuals and organizations whose contributions in the fields of science, technology, and education have impacted our region's industrial, academic, and environmental vitality.
The 24th Annual Carnegie Science Awards celebration will be held on September 17, 2020, during which time the following McGowan Institute for Regenerative Medicine faculty members and student will be presented with awards for their tremendous work and their impact on the vitality of science in the region.
The Life Sciences Award recognizes and honors scientific advances in new and innovative biomedical and life sciences endeavors that benefit the economy, health, or societal wellbeing of the region.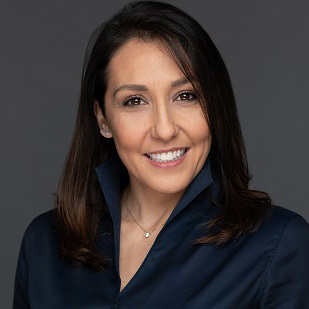 Dr. Ambrosio is an internationally recognized scientist and leader.  Her research has changed the fundamental approach to the integration of rehabilitation and regenerative medicine.   Once treated as two distinctly separate fields, Dr. Ambrosio was one of the first to identify the importance of merging rehabilitation science and regenerative medicine and is considered the founder of the field of regenerative rehabilitation.  This new field has resulted in significant advances in the complexity of cases that are successfully treated, and the reduction in the time to recovery for common causes of disability.  She has been at the forefront of demonstrating the positive outcomes of this amalgamation and has organized conferences to facilitate the coalescence of regenerative rehabilitation.  As a result of her preeminence as a scientist, she was recently selected to be the Director of Rehabilitation for UPMC International.
With the goal of advancing the science underlying the prescription of rehabilitation protocols, Dr. Ambrosio has used cellular and tissue engineering therapeutics to improve skeletal muscle healing after injury and in the setting of disease. She has used pharmacologic, genetic, and mechanical strategies as a means to modulate the muscle microenvironment and enhance the regenerative response of injured or diseased skeletal muscle. Dr. Ambrosio's translational investigations have revealed the vast potential to refine clinical rehabilitation through an improved understanding of the cellular response to exercise-based loading. Her work has been recognized in the form of "Paper of the Year" awards in 2016 and 2017, and she is the highest NIH-funded investigator within all US departments of physical medicine and rehabilitation.
More broadly, Dr. Ambrosio's research has served to launch the development of a novel field, Regenerative Rehabilitation, which represents an intersection of rehabilitation science and regenerative biology. As a driver of this field, Dr. Ambrosio is Founding Course Director of the Annual International Symposium on Regenerative Rehabilitation, now in its ninth year. The objective of this Symposium series is to catalyze novel interactions and research directions among scientists and clinicians conducting research in regenerative medicine and/or rehabilitation. Dr. Ambrosio is also the Founding Director of the International Consortium for Regenerative Rehabilitation. This Consortium comprises fifteen institutions from around the world and has the goal of capitalizing on synergies between the fields of rehabilitation and regenerative medicine by developing a coordinated, international plan for advancing Regenerative Rehabilitation research. In 2016, Dr. Ambrosio assumed the role of co-Director of the NIH-funded Alliance for Regenerative Rehabilitation Research & Training (AR3T). AR3T, which is considered a center of excellence by NIH, helps to develop research collaborations, provides educational opportunities, and funds pilot projects and technology development projects that will benefit the research community.
Dr. Ambrosio's science and development of innovative intervention protocols are creating significant shifts in treatment strategies, which have increased the types of cases that can be addressed, as well as the speed and level of recovery. These outcomes have enhanced the recognition of the region as the preeminent place for regenerative therapies….and has benefited the residents of the region who have received these therapies as they have had greater success in returning to "normal" quality of life a greater percentage of the time.
Along these lines, to effectively design interventions to optimize regenerative processes, a comprehensive knowledge of extrinsic factors driving tissue alterations is also critical. Dr. Ambrosio and colleagues have demonstrated that exposure to inorganic arsenic—at concentrations found in drinking water supplies serving over 140 million individuals worldwide and over 3 million in the US—disrupts muscle composition and impairs stem cell function. It is hypothesized that the effects of this common environmental contaminant may contribute to the muscle weakness and fatigue in exposed individuals around the world. Dr. Ambrosio work in this area is targeted toward the development of prevention and/or intervention strategies to improve health outcomes of individuals living in arsenic-endemic areas. Finally, Dr. Ambrosio is the principal investigator on over $2 million annually in grant funding. This funding brings students and jobs to the area and furthers Pittsburgh's identity as a top city for meds and eds.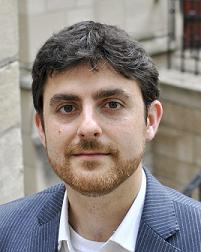 The University/Post-Secondary Educator Award recognizes educators for innovation and impact in science, technology, engineering, and math (STEM) education, including: inspiring students to understand, appreciate, and apply science, technology, engineering, or math; and strengthening the teaching profession through the spread of innovative practices.
Dr. Brown's effectiveness and impact substantially exceeds the work product of most academics who have a more senior status.  The teaching, research and outreach programs that he has established through his own initiative are both impressive and impactful, and his participation in other departmental and school-wide initiatives adds significant value at all levels.  Amongst his peers, Dr. Brown is considered a leader in research and a leader in the education of future researchers at the undergraduate and the graduate levels.
He currently teaches both undergraduate and graduate courses including "Bioengineering Thermodynamics" and "Extracellular Matrix in Tissue Biology and Bioengineering" – which he developed as a partnership between Bioengineering and Pathology.  Beyond acting as an instructor for these more typical bioengineering courses, Dr. Brown also teaches "Societal, Political, and Ethical Issues in Bioengineering and Biotechnology."  This is a distinct course, as none of the other engineering departments offer a full semester ethics course. As bioengineering represents a broad major with myriad subfields with a direct impact upon human health, it is important that ethics is taught effectively covering broad content.  Dr. Brown covers not only typical engineering ethics, but also topics crossing fields including medicine and biotechnology as well as cutting edge areas such as genetic engineering and stem cells, among many others.  Of note, Dr. Brown has been able to include many current issues as well as issues he has faced during the course of his own work, effectively engaging and preparing his students for discussions which might otherwise be difficult or uncomfortable, but will most certainly be faced during the course of their careers.
In terms of "classroom effectiveness", Dr. Brown has been extremely successful.  His average evaluation scores are 4.25/5.0, well above average for the school of engineering.
These more typical teaching accomplishments are just the beginning of the story.  Dr. Brown also serves as Track Coordinator for Tissue Engineering and Regenerative Medicine within the Bioengineering program and Director of Educational Outreach for the McGowan Institute for Regenerative Medicine.  In these roles, he has a direct impact upon graduate education, public awareness, and training in the field of Regenerative Medicine.
Dr. Brown is widely recognized as an effective mentor of students at all levels.  In his laboratory, Dr. Brown has been a consummate and caring mentor for 1 research assistant professor, 1 visiting scholar, 3 post-doctoral fellows (1 current + 2 past), 9 PhD (5 current, 4 graduated), 1 MS, more than 50 undergraduate students (at least 50% of which are underrepresented/minority students), and 5 high school interns.  Of particular note, Dr. Brown's graduate students have received more than 10 major fellowships including NIH T32 (4), NSF-GRFP (2), NIH F31 (1), NIH TL1 Clinical and Translational Science Fellowship (1), Fullbright Scholarship (1), K. Leroy Irvis Fellowship (1) and the Gerald McGinnis Fellowship (1).  In addition to their scientific achievements, Dr. Brown and his students have received multiple awards for innovation and entrepreneurship.  As a single example, Dr. Brown's students have been winners of the highly competitive Michael Wells Student Healthcare Entrepreneurship Competition twice in recent years.  These student accomplishments and awards speak volumes to the high quality of mentorship that Dr. Brown provides and its impact upon their future careers.
Dr. Brown also has a strong commitment to diversity in science.  He is a mentor in the Pitt STRIVE, National Science Foundation, Alliances for Graduate Education Mentor and the Professoriate Program.  This program seeks to prepare students from underrepresented backgrounds for careers in academia.  He also participates in the Pitt SPAEP and EXCEL summer research programs through the Offices of Diversity of the University of Pittsburgh School of Medicine and School of Engineering to offer students from underrepresented backgrounds internships in his laboratory.
Dr. Brown has also organized and launched the McGowan Institute for Regenerative Medicine Summer School.  This program has now provided nearly 100 with a hands-on experiential learning program within the multidisciplinary field of regenerative medicine.
In short, though he is early in his career and despite his many other research commitments, Dr. Brown has had an outsized impact upon education in the field of Regenerative Medicine.  This includes mentoring of literally hundreds of students at all academic levels within the University of Pittsburgh, interacting with members of the local community at a lay level, and providing structured hands on training programs with a focus upon diversity.  These activities are sure to have an impact, both locally, nationally, and even internationally.
The College/University Student Award recognizes one student working towards a degree in a science, technology, engineering, or math (STEM) field, for impact and innovation: preparing youth to consider career opportunities in STEM fields and pursuing research that contributes to the societal or economic wellbeing of the region.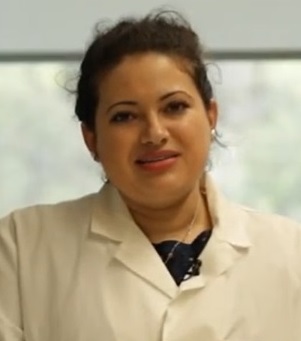 Ms. Nolfi is an academic superstar. She graduated from the University of Pittsburgh summa cum laude with a double major in Bioengineering and Psychology, and a minor in Chemistry. As recognition for her achievements as an undergraduate, Ms. Nolfi was awarded the prestigious Emma Locke Award – an honor presented to the top female undergraduate at the University of Pittsburgh each year. She also received numerous scholarships during this time. During her graduate work, Ms. Nolfi has also been the recipient of multiple prestigious awards and fellowships, including the NSF Graduate Research Fellowship, an NIH T-32 Fellowship and a scholarship from the ARCS foundation. These highly competitive and prestigious awards signify that Ms. Nolfi is one of the top students in our department, and perhaps at the University of Pittsburgh.
Ms. Nolfi was an honorable mention in the 2019 Carnegie Science Awards University Post-Secondary Student Category.  Since that time, she has continued to excel, both academically – maintaining a 4.0 GPA – and scientifically – publishing additional manuscripts, making additional presentations at national conferences, and winning the Pitt Innovation Challenge, a $100,000 prize for promising new technology which addresses unmet clinical needs.
Ms. Nolfi also finds the time to participate in significant service and outreach activities. For example, she continues to serve as an Instructor for the Department of Bioengineering Tissue Engineering Summer Camp. This camp is geared towards engaging students, primarily from underrepresented/disadvantaged backgrounds, in Biomedical Engineering. Ms. Nolfi helped design modules which demonstrate concepts of tissue engineering to students. Ms. Nolfi has also presented these modules to groups of students at North Carolina A&T University. More recently, she helped to establish the University of Pittsburgh Society for Biomaterials Student Chapter, which has organized many excellent events for student career development.
Ms. Nolfi has participated in a range of research projects related to women's health. Her work with Dr. Pamela Moalli sought to characterize the immune response to surgical mesh materials for pelvic organ prolapse and to relate the response to the type and rates of complications in women. While the exact contributions of Ms. Nolfi's efforts are far too numerous to list here, I would like to emphasize that she, in a short time, mastered all of the techniques required to complete this work. This is no small task considering that this includes aspects of physiology, immunology, urogynecology, surgery, and molecular biology. Ms. Nolfi was an author on six manuscripts resulting from this work, including one first author publication – clearly demonstrating both her productivity and mastery of the subject. Currently, Ms. Nolfi is working at the McGowan Institute for Regenerative Medicine. Her project seeks to examine the role of macrophage phenotype modulation in the downstream success of biomaterials. Ms. Nolfi is now working to demonstrate that we can control macrophage polarization through a novel drug delivery method, utilizing in vivo imaging techniques to monitor this release, and examining the effects of such strategies on downstream tissue integration. Additionally, Ms. Nolfi is participating in another project to develop a clinically relevant rabbit model of pelvic organ prolapse and repair. To date, Ms. Nolfi's work on these subjects has led to two additional manuscripts, one as a co-author and a review as first author, each of which have now been submitted for publication.  Most recently, Ms. Nolfi designed a method for the coating of contact lenses to aid in the treatment of dry eye.  This concept led Ms. Nolfi to enter and win the Pitt Innovation Challenge, a $100,000 prize which will now be used to further develop her idea.
Ms. Nolfi is dedicated to academic excellence, research productivity, and community outreach. She is passionate about the communication of knowledge and encouraging others to participate in science. She has been a member of many volunteer and outreach activities as well as tutoring. In the laboratory, Ms. Nolfi has been a dedicated mentor to 8 high school or undergraduate students. She has always taken the time needed to be sure that they understood their projects as well as the underlying science. As a result, five of these students were able to prepare abstracts for presentation at the Biomedical Engineering Society and for publication in the University of Pittsburgh Undergraduate research journal Ingenium.  It is clear that these interactions and her experiences in tutoring outreach have had a profound impact upon her decision to pursue a career in an academic setting. Ms. Nolfi will continue to both find success in her graduate program and also go on to be an excellent educator, researcher, and innovator with a significant impact upon human health.
Congratulations, Drs. Ambrosio and Brown and Ms. Nolfi!
Read more…
2020 Carnegie Science Center Awards
University of Pittsburgh Swanson School of Engineering News Release