Philanthropy
Giving To The Institute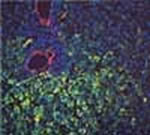 We rely on philanthropic support from individuals, corporations, foundations and organizations to continue our work in transforming the future of medical research, education, and programs that help us improve health outcomes. By making tax deductible outright donations, planned gifts, or supporting special events, you are supporting our commitment to continue our mission of advancing science and finding cures.
Many Ways to Give
For your convenience, you can give online, by telephone or by mail.
Give Online
Your online donation can be made quickly and securely through our online giving form.
Give by Telephone
Call us at 412-647-3048, and we can charge your gift to any major credit card.
Give by Mail
Send a check or money order, made payable to The McGowan Institute for Regenerative Medicine, to the mailing address below:
Medical and Health Sciences Foundation
Forbes Tower, Suite 8084
3600 Forbes Ave. & Meyran Ave.
Pittsburgh, PA 15213
Attn: Gift Processing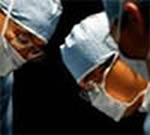 Your gift may be increased if you work for a company with a matching gift program. All gifts of cash may be matched by your employer. Spouse and retiree gifts may also be matched. Please check with your human resources department to see if your company has a gift-matching program and to obtain a matching gift form.
For more information about making a gift to the McGowan Institute for Regenerative Medicine, please contact:
Cynthia Cavallucci
Major Gifts Officer, Clinical Development
Medical and Health Sciences Foundation
UPMC and the University of Pittsburgh
(412) 864-5535
ccynthia@pmhsf.org
When you fund research to advance medicine, your gift will help transform outcomes for patients of today and tomorrow. Gifts in any amount will help us reach our goals faster.
Please consider giving today.
You will receive a written acknowledgement and receipt for all gifts. Contributions are tax deductible as provided by law. The official registration and financial information may be obtained from the Pennsylvania Department of State by calling toll-free within Pennsylvania 1-800-732-0999. Registration does not imply endorsement.