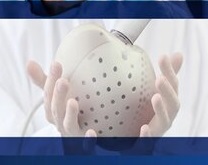 Carmat, a developer of an artificial heart which offers a bridge to transplant in patients with end-stage biventricular heart failure, recently reported its total artificial heart (TAH) received the European CE mark. The artificial heart provides an alternative for individuals for whom maximal medical therapy and left ventricular assist device are insufficient or contraindicated. It is designed for patients expected to receive a heart transplant within 180 days.
Carmat anticipates launching its Early Feasibility Study (EFS) for their Investigational Device Exemption (IDE) in the U.S. shortly as they enroll 10 patients by the end of 2021. The University of Pittsburgh McGowan Institute for Regenerative Medicine Center for Preclinical Studies (MIRM-CPCS) is contributing in the preparations for the feasibility study.
The MIRM-CPCS is serving as the U.S. training center for surgeons supporting the FDA-approved clinical trial to be conducted at Carmat U.S. trial sites.  As required, surgeons (and their supporting teams) must establish competencies in the use of the Carmat TAH prior to the implantation, operation and management of the TAH device system in a human patient.
In February and November 2020, MIRM-CPCS hosted clinical personnel from the 5 U.S. trial sites providing the platform by which surgeons were familiarized and qualified in the implant and operational use of the TAH. McGowan Institute affiliated faculty member Peter Wearden, MD, PhD, Director Nemours Cardiac Center—Florida, Chair of the Department of Cardiovascular Surgery, and Chief of Cardiothoracic Surgery at the Nemours Children's Hospital, Orlando, Florida, is Carmat's U.S. proctoring/instructor surgeon.
The technology underlying the company's total heart arose from the combination of the expertise of cardiac surgeon Alain Carpentier, MD, PhD, who pioneered mitral valve repair and invented the Carpentier-Edwards heart valves, and the technological capabilities of the aerospace company Matra Défense (Airbus Group).
Carmat's electro-hydraulic system mimics the action of a human heart, restoring normal blood circulation throughout the body.
The system includes an implantable component shaped like a human heart. The bioprosthetic heart includes four biological valves that keep blood pulsing through the unit in one direction, two ventricular cavities separated by a membrane, a motor pump unit, and integrated electronics and sensors that enable the unit to respond to the patient's physiological needs. One ventricular cavity contains blood, and the other holds actuation fluid. An outer bag also contains actuation liquid.
Portable external equipment includes a controller and lithium-ion batteries that provide four hours of mobility. A hospital-based console gives physicians control of the heart prosthesis during implantation and enables monitoring of the device.
Heart failure affects at least 26 million people worldwide, about 5% of whom have end-stage disease that does not respond to current medical treatments. Fewer than half of individuals diagnosed with heart failure survive five years. While heart transplantation is the gold standard treatment for biventricular end-stage heat failure, an acute lack of donors limits transplants to about 5,500 per year.