Initiatives
Pediatric Device Initiative

The McGowan Institute for Regenerative Medicine is seeking Signature Grant support to leverage its substantial infrastructure and experience base to transform the status of a population that has been underserved by recent advances in treating tissue and organ failure: children. There are numerous reasons for this situation, most obviously the small size of pediatric patients, but other factors such as disease characteristics, growth, body chemistry, and technical challenges related to device scalability are problematic. Perhaps less obvious than these challenges, are market and regulatory forces that act to discourage investment in devices for the pediatric market. Most of these obstacles are "unchangeable" – pediatric development and physiology will not change nor will the significant financial and market issues faced by device developers. What has potential to change is McGowan's ability to create an environment that nurtures and fosters an interest in this vulnerable patient population.
The McGowan Institute has launched the Pediatric Device Initiative which serves to bridge the technology development infrastructure and research activities at McGowan Institute with the clinical expertise and research at Children's Hospital of Pittsburgh. The Pediatric Device Initiative has put in place resources and activities that are changing how potential solutions for pediatric tissue and organ failure are developed, stimulating experts to focus their efforts on this underserved population. To learn more please contact Patrick Cantini at cantinip@upmc.edu.
---
Regenerative Rehabilitation Initiative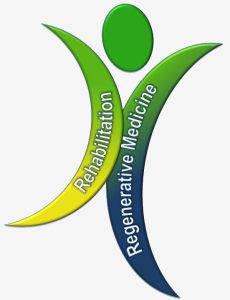 Regenerative medicine advances hold the potential to drive dramatic progress in the prevention, treatment, and enhanced survivorship of individuals with a host of acute and chronic dysfunctions. With the enhanced functional outcomes as the ultimate goal of regenerative therapies, it is clear that the future of regenerative medicine is inextricably intertwined with that of rehabilitation, which involves the optimization of function and performance. As regenerative medicine approaches are increasingly translated to the clinic, important questions, arise as to the development of adjunct clinical protocols that will maximize the therapeutic benefit of these technologies. Does the initiation of rehabilitation protocols following transplantation of bioscaffolds or cells enhance or hinder functional incorporation of the technology? If a rehabilitation protocol is initiated following administration of a biological therapy, as is likely to occur in a clinical setting, what is the optimal timing and dosing? How can basic science discoveries be most efficiently translated to guide the development of targeted rehabilitation programs to promote tissue healing?
Given the importance of mechanotransduction (the conversion of a mechanical stimulus to chemical activity) to dictate molecular, cellular and tissue responses, the time is right to begin to understand better the potential synergy between rehabilitation and biological therapies. Such an understanding should be rooted in basic science collaborative investigation set the early stages of technology conceptualization and development, so that the transition to the clinic may be smooth and efficient.
Unfortunately, few opportunities are available to bring together scientists and clinicians working in these two currently disparate fields.
For the past four years, the University of Pittsburgh in collaboration with the VA Palo Alto have facilitated a global network of academic institutions focused on fusing regenerative medicine and rehabilitation science integrating laboratory-based approaches to enhance regeneration with clinically available rehabilitation approaches.
One of the outreach programs implemented by this network is a global symposium on Regenerative Rehabilitation. This symposium, the only one of its kind, crosses disciplinary boundaries to create a unique forum where stakeholders in the field of regenerative medicine will interact with rehabilitation clinicians and scientists to discuss the current and future landscape of the field. The event has drawn over 100 participants in each of the last three years and is expected to continue to grow as this novel field expands. To learn more about this initiative please click here or contact Patrick Cantini at cantinip@upmc.edu.
---
Military Medical Research

The Center for Military Medicine Research (CMMR), Health Sciences, is focused on applications of regenerative medicine, reconstructive medicine, transplantation immunology and neuroscience, including traumatic brain injury and neuroprosthetics, with the aim of getting innovative therapies to wounded warriors. CMMR represents a formal mechanism through which the challenges and opportunities of casualty care and wound healing can be examined at an advanced research level. It enables a network of successful partnerships and collaborations between scientists, clinicians, industry and the U.S. departments of Defense and Veterans Affairs to foster the most promising research technologies and therapeutic strategies. To learn more please visit www.cmmr.pitt.edu .
---
Engineering Research Center for Revolutionizing Metallic Biomaterials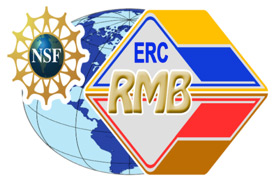 The National Science Foundation funded the Engineering Research Center for Revolutionizing Metallic Biomaterials (ERC-RMB) in 2008 to create resorbable biomedical devices and investigate the fundamental science of novel, resorbable materials. This includes material design and achieving improved functional outcomes.
ERC-RMB is a partnership between North Carolina A&T State University, the University of Pittsburgh and the University of Cincinnati, together with other global and international partners from industry, academia, state and local governments. Researchers across ERC-RMB capitalize on the expertise resident at each partner institution to advance both science and medical practice in the field of resorbable metallic biomedical implants.
Developing implantable medical devices made from resorbable metal is not a new idea. ERC-RMB is creating new alloys, processing and testing techniques that address clinical challenges related to resorbable metals to suit clinical demands. The consortium seeks to design devices that can adapt to changes in a patient's body and dissolve once healing has occurred, eliminating the need for follow up procedures and potential complications of major orthopedic, craniofacial, cardiovascular and thoracic interventions. To learn more please visit http://erc.ncat.edu/.