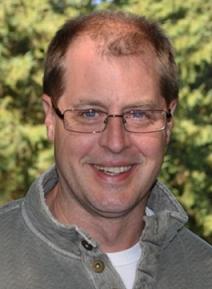 McGowan Institute for Regenerative Medicine affiliated faculty member Shawn Bengtson, RQAP-GLP, Quality Systems and Program Manager, McGowan Institute Center for Preclinical Studies, has been elected as the 2016 Chair of the University Specialty Section (USS) of the Society for Quality Assurance (SQA).
The SQA provides a network for Quality Assurance (QA) professionals who are dedicated to promoting and advancing the principles and knowledge of quality assurance essential to human, animal, and environmental health. To achieve its mission, SQA:
provides its members with professional development, education, and training
builds on collaborative relationships with governmental authorities, other professional organizations, academia, and industry
participates in the regulatory processes related to human, animal, and environmental health
As such, SQA promotes the quality principles embodied in Good Clinical Practices (GCPs), Good Laboratory Practices (GLPs), and Good Manufacturing Practices (GMPs), and the emerging concepts of Good Research Practices (GRP) in industry, government, academia, and consulting settings.
The USS is a committee within SQA consisting of membership that includes over 30 U.S. and international institutions, which serves to network QA professionals addressing regulatory compliance issues related to academic environments. While the members are primarily employed by Universities, there are also representative members from industry and clinical professions.
Networking amongst members is facilitated through quarterly regional meetings, training workshops, and the annual SQA meeting. The combination of these tools and the connections made among USS members help to facilitate the exchange of evolving best practices related to regulated and non-regulated research and offers mentorship for newer less-experienced members.
Congratulations, Mr. Bengtson!