Registration Now Open: 2015 Symposium – Regenerative Surgery: The Cutting Edge
This year's symposium, "Regenerative Surgery: The Cutting Edge, "is hosted by LifeNet Health and will be held at The Institute of Regenerative Medicine, Norfolk, Virginia, September 25 – 26, 2015. McGowan Institute for Regenerative Medicine deputy director Vijay Gorantla, MD, PhD , Associate Professor of Surgery in the Department of Plastic Surgery and the Administrative Medical Direct or of the Pittsburgh Reconstructive Transplant Program at University of Pittsburgh Medical Center , is the symposium chairman.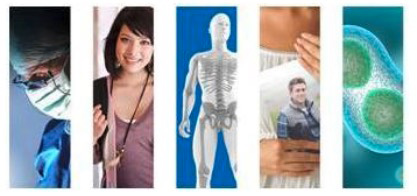 The goal of this meeting is to provide a state-of-the-art update on groundbreaking research and clinical progress in the fields o f regenerative medicine, tissue engineering, and reconstructive transplantation. The symposium will bring together experts to provide thought provoking insights into transformative scientific advances and future frontiers.
The objectives of the 2015 symposium are to:
Enhance understanding of cutting edge advances in tissue engineering and regenerative medicine at the interface of reconstructive transplantation
Improve scientific insights into clinical outcomes after innovative vascularized composite all otransplantation procedures and glean from pioneering surgeon and patient perspectives
Discover revolutionary progress in smart nanotherapeutics for drug delivery and transplant immunomodulation, whole organ engineering, and organ preservation
Advance knowledge of state-of-the-art aspects of regenerative surgery including cell and molecular imaging and functional composite micro-tissues
Recognize unmet needs and exponential progress in restorative surgery in the war-wounded service member
In addition to prestigious lecturers from the University of Arizona, University of Illinois at Chicago, University of Gothenburg, Center for Organ Recovery and Education (CORE), Harvard University, Yale University, Tufts University, and the U.S. Army Institute of Surgical Research , the following McGowan Institute for Regenerative Medicine affiliated faculty members will also present:
Paulo Fontes, MD : Organ Preservation: The New Frontier in Organ Transplantation
Michel Modo, PhD : Advanced Imaging in Regenerative Surgery
Rocky Tuan, PhD : Functional Microtissues – The Future of Clinical Trials
Established in 2013, LifeNet Health hosts its annual scientific symposium for the purpose of inspiring an interactive dialogue among clinicians, administrators, and allograft scientists. The symposium's annual themes specifically focus on key topics within the field of regenerative medicine for the purpose of inspiring and recognizing the deep appreciation for the scientific method of allograft sciences, thinking and dreaming of the possibilities for allografts and improved patient care overall. Past lecturers, participants, and sponsors represented biotech companies, educational institutions, research facilities, and other health care establishments.
Illustration: LifeNet Health.