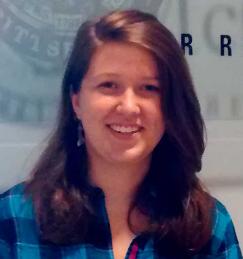 The McGowan Institute for Regenerative Medicine congratulates Abby Loneker who has been selected to receive the 2016 Student Award for Outstanding Research from the Society For Biomaterials. This prestigious award is specifically given to "student researchers at the undergraduate level who have shown outstanding achievement in biomaterials research."
Ms. Loneker is an undergraduate at the University of Pittsburgh studying bioengineering with a concentration in cellular and tissue engineering. Her current research interests are focused on engineering functional liver tissue by developing novel methods of seeding hepatic cells within a three dimensional scaffold composed of extracellular matrix.  She works in the laboratory of McGowan Institute for Regenerative Medicine deputy director Stephen Badylak, DVM, PhD, MD.
As the recipient of the Society For Biomaterials 2016 Student Award for Outstanding Research, Ms. Loneker will receive a $500 travel expense reimbursement towards the 2016 World Biomaterials Congress in Montreal, Canada (May 17-22, 2016), and the manuscript that was submitted as part of her award nomination will be considered for publication in the Journal of Biomedical Materials Research or Applied Biomaterials.
Congratulations, Ms. Loneker!